Explore the many administrative estate-planning services available. Find out how you can pass on your wealth tax-effectively, while benefiting your loved ones and any charities of your choice.
An estate plan is an important part of any ongoing financial planning process.
It's never too early to begin thinking about your legacy or how your estate plan will look.
Your desires and dreams might include using your assets to help secure your family's future or maybe your favorite charity, your community, or your place of worship. Whatever these are not having built this into your plan may leave your estate vulnerable.
Estate plan elements
A will lets you specify your wishes, including how you want your property distributed, who will administer your estate and who will care for your minor children.
A trust holds your assets for the benefit of one or more people (you, your spouse, your children). You'll need an attorney's assistance to create a trust.
Life insurance proceeds are paid to a beneficiary at your death.
Gifts are transfers of property made during your life to family, friends or charity.
Tax exclusions are available as important estate planning tools. Consult your tax professional for details.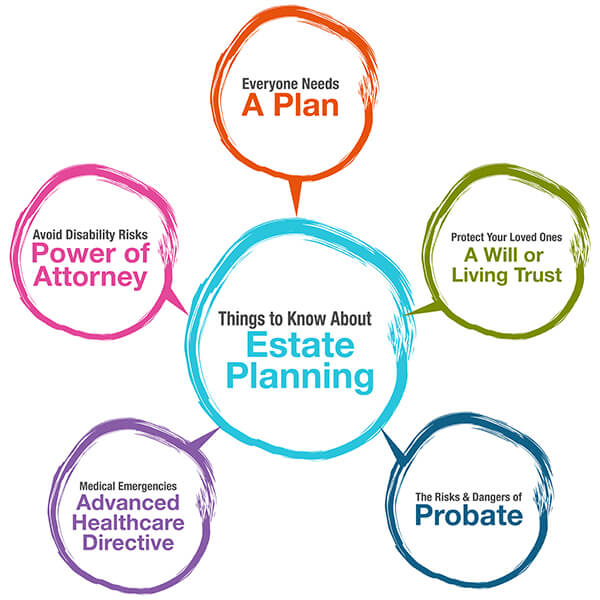 Preparing to plan your estate
Designing a legacy with your dreams and values is a personal process. Consider setting up a family estate planning meeting to help improve communication, prevent conflicts and let your family know what's important to you.
After giving some thought to your wishes, including the needs of family members you want to provide for, seek the professional guidance and estate planning advice you need from your attorney, tax professional and financial advisor. To help you value your estate, you'll need to take into consideration:
Current income and likely future income
Annual expenses
Current assets and debts
Tax implications of federal transfer taxes, state death taxes and federal income taxes
Review your estate plan regularly
Just like your financial plan, it's important to review your will and other estate planning documents regularly, or when significant life events occur. A Tri City Financial Group Advisor can help you create a financial plan that includes estate planning strategies designed to help you reflect the things that are important to you.